cosmetic skin clinic HAMILTON
Our Anti-Wrinkle
Injections Menu
Harbour medispa
TREATMENT STATS
…
treatment time: 15 mins to 45 mins
(depending on number of areas being treated)
RECOVERY TIME: zero to little recovery time
RESULTS LAST: 3 – 4 MONTHS
(depending on metabolism & area being treated)
COST $50-
lip
EVERYTHING YOU NEED TO KNOW ABOUT A LIP FLIP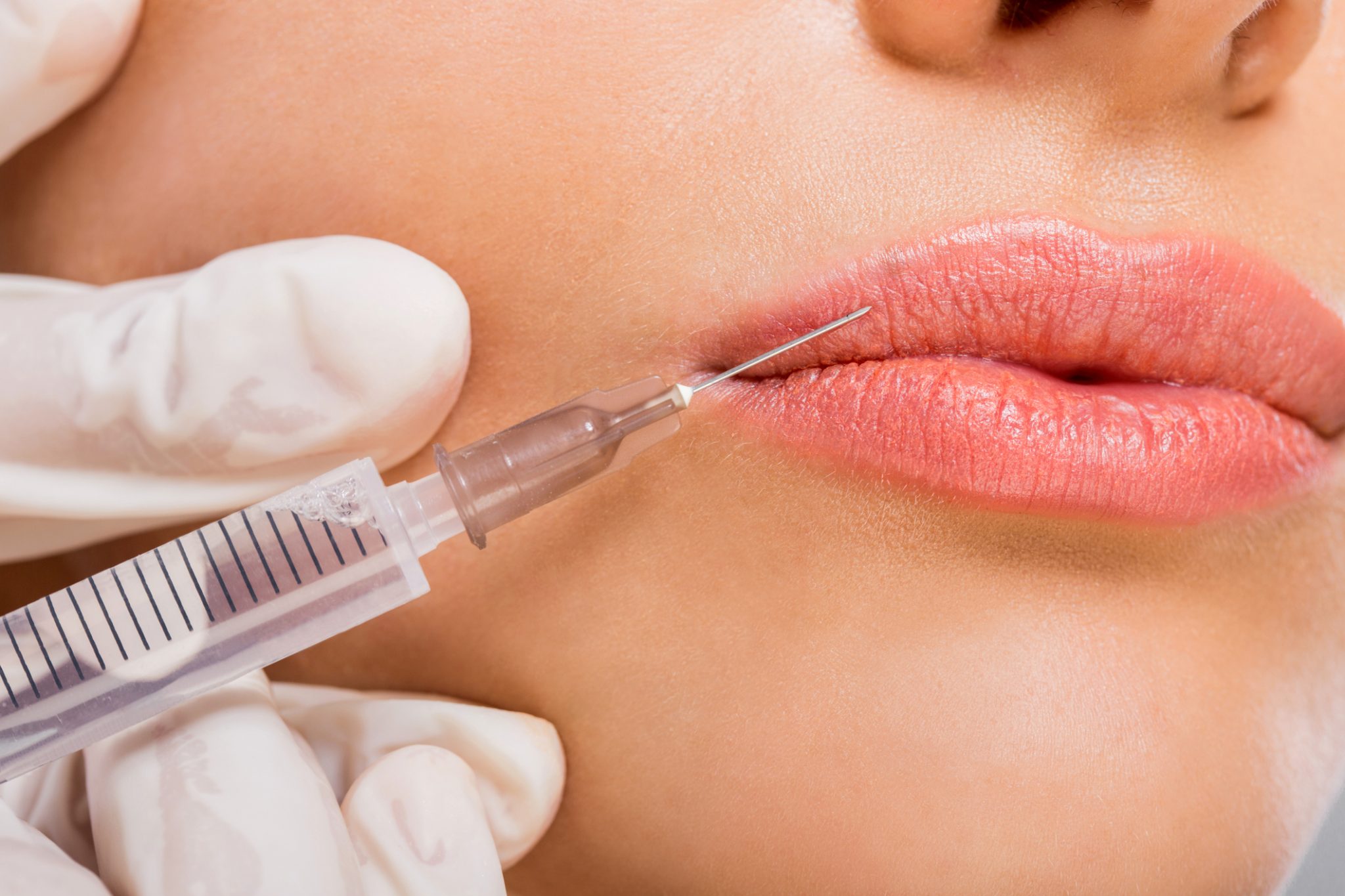 Everyone seems to be looking into getting lip filler. Lip filler is a big commitment not only for our profiles but also for our pocketbooks. So, what is one to do if they want a fuller lip without any commitment? Welcome to the lip flip!
How does a Lip Flip Work?
A lip flip can be quickly performed at Harbour Medispa Hamilton. We inject an anti wrinkle medicine into an area just above your lip, primarily the cupid's bow area, this temporary fix relaxes the muscles around your upper lip causing the inside top part of our lip to flip a bit upward and outward. In some people, this is barely noticeable, but to many, it is the perfect pout they have been desiring for the perfect selfie. The area is numbed and the procedure is relatively painless and very quick.
We recommend to go ahead and get lip fillers for real noticeable results but a lip flip can also be used in conjunction with lip fillers and injectables.
Is a Lip Flip for You?
Taking a baby step toward getting lip fillers is the most common reason people want a lip flip. It can give the appearance of a fuller upper lip slightly, but nothing like lip filler results. Some also feel that their upper lip disappears when they smile or they feel their gums show too much when they smile. A patient's reason is personal.
How Much Does a Lip Flip Cost?
Since the lip flip is a cosmetic procedure you will need to pay in full for the cost. It is definitely something not covered by insurance. It is a very reasonable cosmetic procedure compared to other options though. A lip flip costs just $50 at Harbour medispa Hamilton. Lip filler sessions start around $450.
The average lip flip lasts 8 to 12 weeks, so you may want to weigh the cost of a lip flip versus dermal lip fillers to see which is best for you and your needs.
Before and After a Lip Flip
Many of the ways to prepare for a lip flip are the same as when you prepare for anti wrinkle injections in other areas.
We recommend avoiding alcohol and blood thinners for a few days before the procedures.
After the procedure, you should not rub your lips and avoid smoking. Also, try to sleep on your back so you do not press on your lips and allow the medicine to spread incorrectly.
Complications
If you feel that lip flip is not what you thought you were signing up for that day – it can be reversed. Botox or dysport can take up 5-10 days to settle and maintain full effects.
One downside that most find is that you can have difficulties drinking from a straw. You have less control of your upper lip for a short time until the medicine settles in, so you cannot get the muscle action needed to pucker up and drink with a straw as one usually does when they drink. This is short lived and returns back to normal in a week or two but doesn't affect everyone.
Conclusion
Only you can decide if a lip flip is for you. Please contact your us directly to decide if it is right for you, better still come in and have a consultation at Harbour Medispa Hamilton.
NURSE JO IS PRECISE, HONEST AND EXPLAINED THOROUGHLY HOW THE TREATMENTS WOULD ENHANCE MY NATURAL LOOK. I AM SO IMPRESSED & HAPPY WITH MY RESULTS. I TRUST JO IMPLICITLY!
– Maryanne Sweet
harbour medispa HAMILTON
OUR ANTI-WRINKLE INJECTIONs MENU
What Are Anti-Wrinkle Injections?
Neuromodulators or neurotoxins – the substance used in anti-wrinkle injections – are most well-known for "freezing" wrinkles and lines. They are best used for temporary treatment to smooth wrinkles that form as a result of facial movements like frowning, squinting, and smiling.
Anti-wrinkle injections work by blocking the release of acetylcholine, a chemical that signals muscles to move. They temporarily paralyse those specific muscles that contract, creating common frown lines, crow's feet, and horizontal lines.
While there is no real downtime associated with this treatment, the team at Harbour Medispa Wilston feel it is important to note that you may encounter some slight bruising and swelling directly after treatment on occassions. This can easily be masked by make-up.
There are no long-term side effects of having wrinkle injections, meaning patients can resume their usual activities straight away, and can also fly post-treatment.
The results can last between four to six months depending on your metabolism speed, lifestyle and many other factors. Expect to see the fantastic results within two to three days following just one treatment, but really kicking in by the second week post-treatment.
Are Anti-Wrinkle Relaxants or Dermal Fillers Right For Me?
The simple rule? Lines of expression need anti-wrinkle injections. Lines at rest need filler. While anti-wrinkle injections are a great choice for hitting those "crease points" where muscles contract, fillers are best for deep lines that are present even when facial muscles are not contracting.
Harbour Medispa Wilston's Anti-Wrinkle Injections can product long-term results with benefits including:
Reducing wrinkles, creating a younger-looking appearance

Non-surgical treatment with little to no downtime
Smoothes skin texture
Effective in treating excessive sweating and migraines
our results
Harbour Medispa
Anti-Wrinkle Treatment Results for Forehead Line Reduction. Photo Taken Two Weeks Post-Treatment.
Anti-Wrinkle Treatment Results to Forehead & Brow with Overall Improvement to Deep Static Lines for First Time Client
Anti-Wrinkle Treatment Results to Crows Feet and Forehead
(Immediate Results with 2 More For Treatment To Settle In)
Anti-Wrinkle Treatment Results to Reduce Significant Forehead Lines
Anti-Wrinkle Treatment Results for Crow's Feet Reduction
Anti-Wrinkle Treatment Results Crows Feet with An Overall Improvement to Deep Static Lines for First Time Client
0.5mL Lip Filler Treatment
Jolie-Inspired with Pillow-Effect & Slight Upturning On Edges
Anti-Wrinkle Treatment Results for Brow Lift & Forehead Line Reduction. Photo Taken 2 Weeks Post-Treatment.
treatment must-know's & instructions
72-HOURS BEFORE TREATMENT
AVOID the use of Ibuprofen, Asprin, Aleve, Fish Oils and Vitamin E Supplements – this helps to prevent bruising

AVOID the use of topical products containing Tretinoin, Retin-A, Retinol, Retinoids, Glycolic Acids, Alpha Hydroxy-Acid or other "Anti-Aging" product
24-HOURS BEFORE TREATMENT

AVOID excessive alcoholic beverages 24 hours before your treatment – this helps to prevent the likelihood of bruising.
DAY OF TREATMENT
Arrive 5 – 10 minutes before your scheduled appointment with a clean face – please do not wear makeup
POST-TREATMENT CARE
Use a cold compress to reduce swelling or bleeding, if necessary.

Ice and over-the-counter medication can be used to reduce any minor side effects. If you do experience these effects, they are easily concealable with makeup.

AVOID makeup or product application for 24 hours after treatment to help prevent infection

AVOID exposure to intense heat (sun lamp or sunbathing) and/or intense cold for 24 hours after your anti-wrinkle injection treatment

AVOID the use of Ibuprofen, Asprin, Fish Oils and Vitamin E Supplements for 24 hours after your treatment

AVOID rubbing for your face and any strenuous activities for up to 72-hours post-treatment
TREATMENT FREQUENCY
Most patients require treatments 3 to 4 times a year for optimal results.

After several maintenance treatments, your facial muscles being treated begin to respond much quicker and remain trained, thus requiring less frequent treatments.


If you have any questions or concerns, contact Harbour Medispa